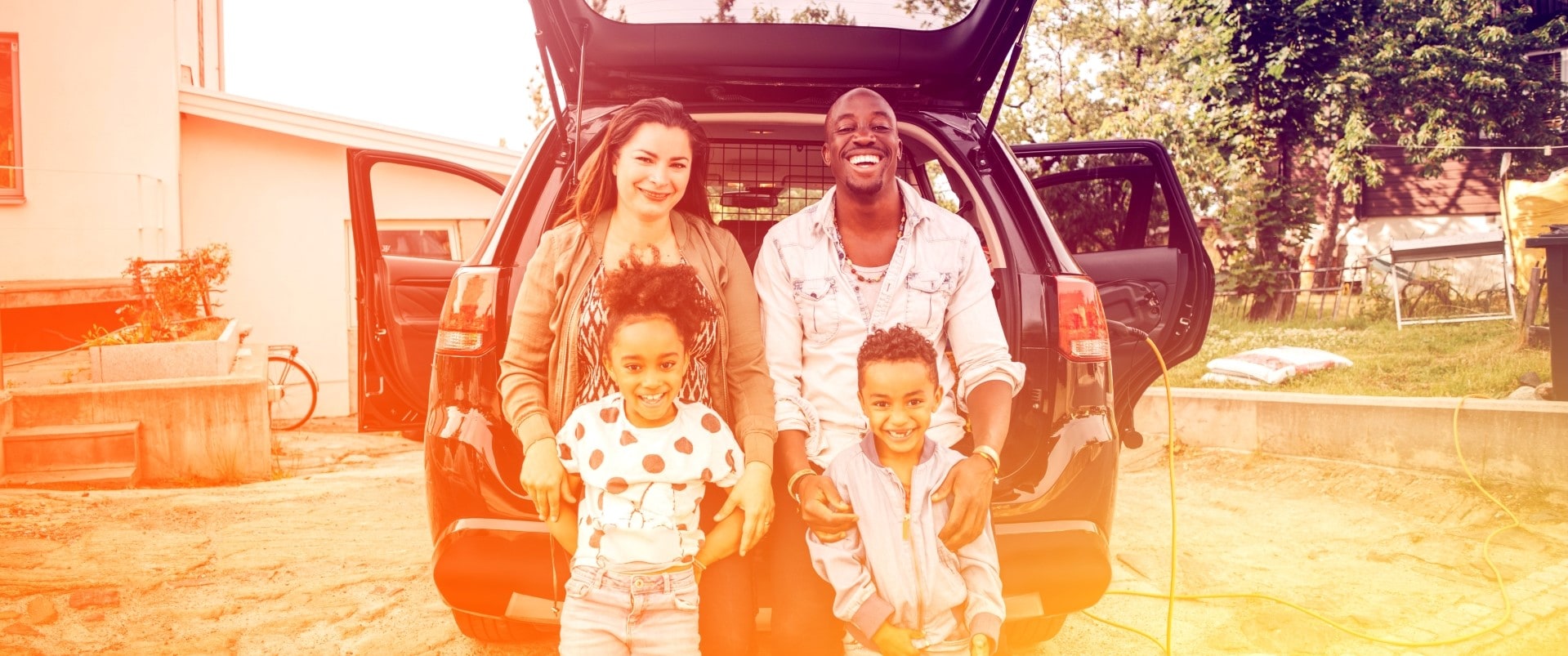 Sell Your Car with Carousel Online
Sell and trade-in your car with ease by choosing Carousel Online! Carousel Online's superior service and convenience extend far beyond our online car buying options. Receive quick and fair Blue Book® trade-in value then visit a participating dealership. You may not have the time to screen and vet several private sellers, but with Carousel Online, you know you'll get the best possible rate that we can offer. Then, we will put that trade-in value towards your next Carousel Online car. Get more from your trade-in with the car buying experts at Carousel Online!
Our goal is to make the entire online car buying and selling experience as comfortable and hassle-free as possible, so we make it easy for you to assess your car's value and verify its condition at a participating dealership near you! Keep reading to learn more about selling and trading-in your car with Carousel Online, as well as various advantages that set us apart from other online car buying companies. Sell with confidence and achieve unmatched peace of mind with Carousel Online's online trade-in options.
Trade-In Value
Carousel Online utilizes Kelly Blue Book® to estimate an instant cash offer on your car. For those trading in their car, we will directly put the total offer towards your next high-quality vehicle from Carousel Online. Your Instant Cash Offer is calculated using a proprietary tool that accounts for fluctuating market conditions and used car prices that may vary from day to day, like home or stock prices. This value will be available for seven days, after that you will need to receive an updated value by re-submitting your information. The calculation includes multiple data sources and is based on factors that affect used car pricing such as:
Your Specific Vehicle Details: Our tool factors in details that are specific to your vehicle including mechanical condition, mileage, car features, exterior/Interior condition, and the market landscape for your specific model.
Supply and Demand: Consumers have a large role in determining a car's value. When more buyers demand a particular vehicle, and its inventory is down, the value goes up. For example, when gas prices are at a premium, fuel-efficient vehicles may be in higher demand and sell for higher prices.
Historical Trends: Historically, some cars hold their value and are in higher demand than others. Similarly, vehicle transaction prices may steadily increase over time, making those cars a more sought-after commodity.
Regional Differences: Buyers may be willing to pay sellers higher prices for the same vehicle depending on regional differences. For example, buyers in rural areas may consider large trucks more valuable than buyers in a city where parking spaces are tight.
Local Market Influences: We also take into account comparable vehicle sales in your area - this information may include dealer sales data, auction prices, and private seller prices from local advertisements.
How to Trade-In Your Car
After receiving your Kelley Blue Book® estimate, you will need to bring your car to an authorized dealership to have that value verified by an expert. Carousel Online has participating dealerships all over the country and will connect you with the nearest location. At your appraisal, your car will be examined to make sure it matches the online offer. As a reminder, your offer is valid for seven days, after that the offer could change and you will need to resubmit a request. Additionally, You'll have 1 day after inspection to redeem your Instant Cash Offer. If your car's condition changes or you add more than 50 miles from the time of inspection, your Offer may be recalculated. When bringing your vehicle to a participating dealership, you should bring the following: 
Your Instant Cash Offer certificate
Your vehicle title. If you don't have a title because your car is financed, bring your lienholder information. If your car is leased, check with your leasing company to find out what paperwork they require.
Your vehicle registration
A valid driver's license or other government photo ID
All keys, keyless remotes, and manuals
Service and repair records
Why Trade-In with Carousel Online?
Not only does Carousel Online offer an easy and fair trade-in process, but we make it easy to put your trade-in offer towards a new car. We present a variety of purchasing advantages that set us apart from online car buying services and in-person dealerships alike. Our service to you doesn't end when you sign a lease or put down a payment on a car, we want you to feel confident and assured that you made the right choice by trading in with Carousel Online. 
Love it or Return It
We want you to feel comfortable during your vehicle-purchasing experience and confident that you'll be able to find something you'll love. That's why we have a Love It or Return It Policy - if your purchase isn't exactly what you expected, you have 72 hours or 720 miles from your delivery date to return or exchange any vehicle you purchased.
6-Month, 6,000-Mile Warranty
We're so confident in our vehicles, we give you 6 months or 6,000 miles, whichever comes first, of limited warranty coverage. While other online vehicle-buying sites may aim for fast turnaround and high numbers, our team at Carousel Online believes that keeping our customers safe and happy in their vehicles marks a job well done. We want you to feel settled in secure in the vehicle of your dreams.
Superior Standards
We want to make sure there's no doubt in your mind about the quality of our vehicles and overall standards of our service. All of our vehicles come standard with 2 keys, 50% life or better on brakes and tires, a fresh oil change, new cabin filter, air filter, and new wiper blades - and we only buy and sell premium pre-owned vehicles, so you can be sure the vehicle you choose, regardless of the make or model, is safe and reliable.